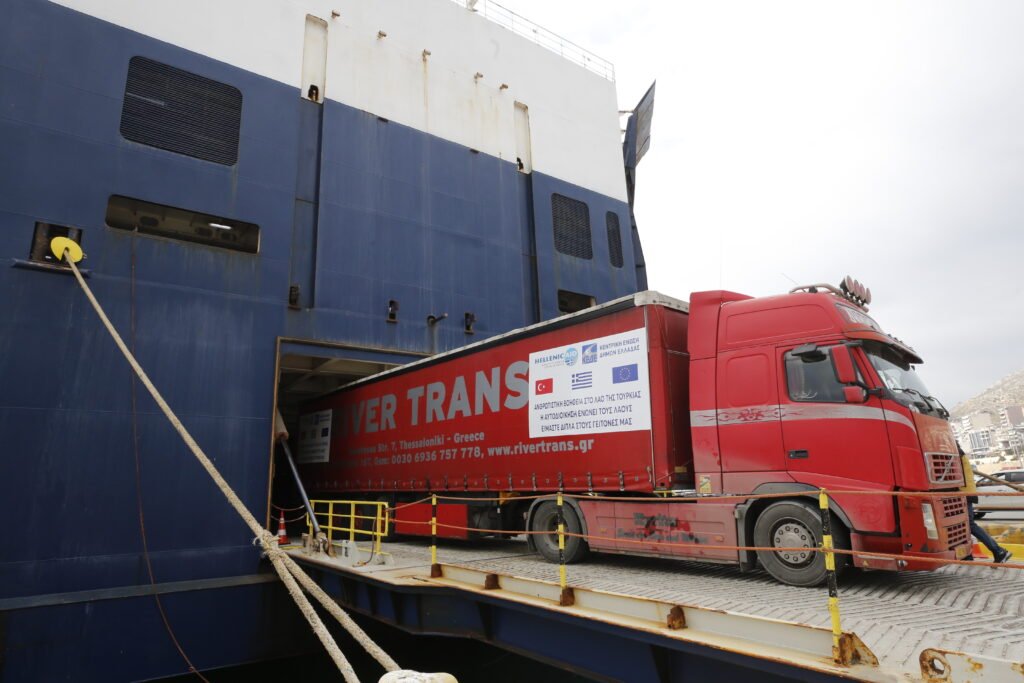 The transport of Greek humanitarian aid to areas affected by the recent earthquake in Türkiye is under way.
On Friday, February 17, 2023, one additional dispatch of Greek humanitarian aid arrived at the port of Patras and was shipped to Pendik port, Istanbul.
The cargo consisted of 4 containers (50 tons) of emergency humanitarian aid material, in accordance to the list of priorities indicated by the Turkish Authorities. The material was collected by Greek Municipalities in cooperation with the initiative "Together, We Can" and their transport to the port of Patras was organized by the Central Union of Municipalities of Greece (KEDE) in coordination with the Ministry of Foreign Affairs.
Deputy Minister of Foreign Affairs, Andreas Katsaniotis, oversaw the organization, collection, and dispatch of humanitarian aid material and was present at the event organized on the occasion.