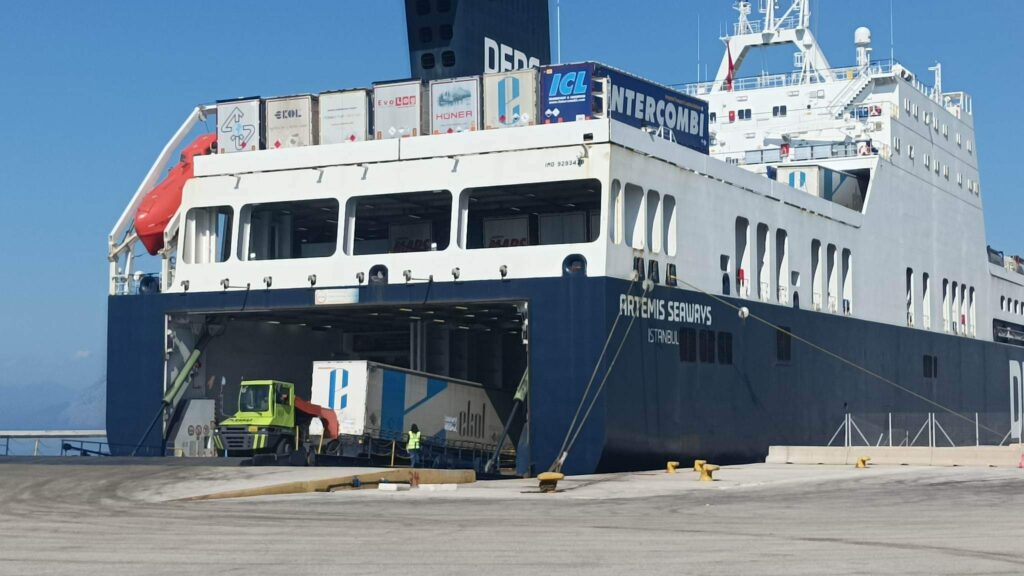 Greece, responding to the Turkish authorities' request for humanitarian assistance, and expressing the support and solidarity of the Greek people to the people of Türkiye, has proceeded with an additional dispatch of humanitarian aid to the earthquake-affected areas in Türkiye.
On Tuesday, February 21, 2023, the vessel "Artemis Seaways" departed the Port of Patras for Istanbul with another cargo of humanitarian material. The shipment consisted of 11 containers carrying more than 110 tons of emergency humanitarian aid material, in accordance to the list of basic necessities published by the Turkish Authorities.
The humanitarian supplies were collected by the Prefectures of Central Macedonia and Peloponnese, the Municipalities of Peloponnese, Western Greece, Western Macedonia, Central Greece, Thessaly, Crete, Ionian Islands and many small island Municipalities, and were coordinated by the Central Union of Municipalities of Greece (KEDE).