On Monday, March 20, 2023, the International Donors' Conference "Together for the People in Türkiye and Syria" was held in Brussels. The conference was attended by the Minister for Foreign Affairs, Mr. Nikos Dendias, and the Minister of Climate Crisis and Civil Protection, Mr. Christos Stylianides, representing Greece. During the conference, Greece pledged a total of 5 million euros, in addition to the aid it has already provided, while also announcing at the European Humanitarian Forum (EHF 2023) held on the same day, that its contribution for humanitarian aid in 2023 would amount to approximately 1.6 million euros.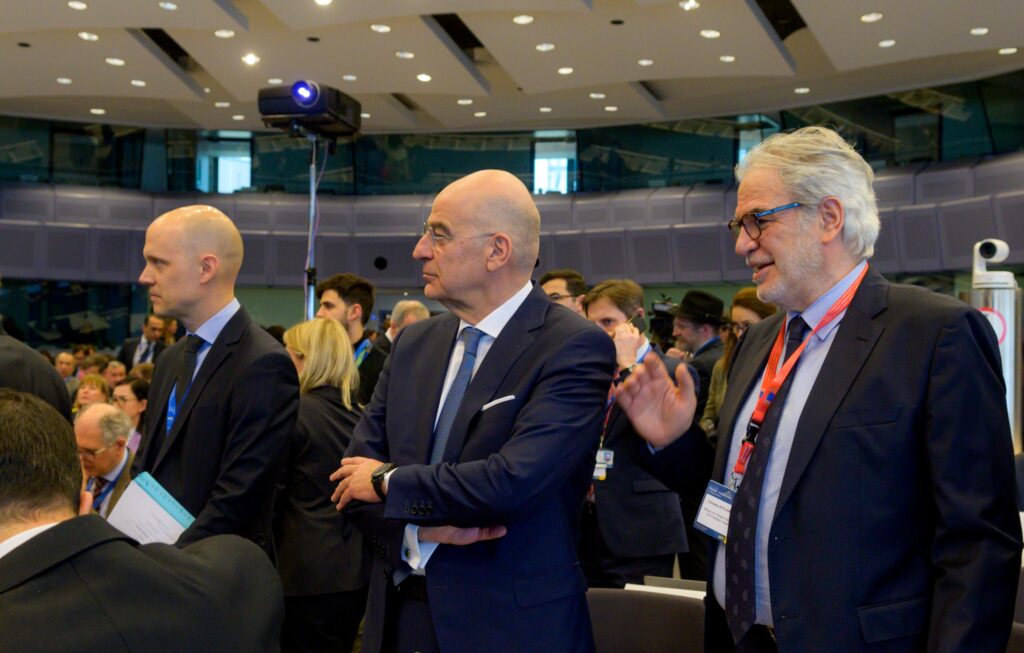 In his speech, Minister Stylianides noted that the help offered by Greece to date is "practical proof of the solidarity that the Greeks feel towards the Turkish and Syrian people, in the face of the magnitude of this disaster" and added:
"Greece will make every effort to help both countries overcome the enormous challenges they face. We will continue to stand by Turkey and Syria. We will do it in cooperation with our partners in the EU but also bilaterally. Faced with such challenges, there is only one way: Let us all stand together on the side of the Turkish and Syrian people."
The Conference was co-organised by the European Commission and the Swedish Presidency of the Council of the EU, in cooperation with the Turkish Authorities. The aim was to collect funds from member states and international donors and to coordinate the provision of aid for rehabilitation, in order to meet the needs of the next day in the affected areas.
The total pledge of the International Donors' Conference amounts to €7 billion, of which €6.05 billion in grants and loans are earmarked for Türkiye and €950 million in grants for Syria. The European Commission, EU Member States, European Investment Bank, and the European Bank for Reconstruction and Development represent over 50% of this total pledge, contributing €3.6 billion.
The speech delivered by Minister Christos Stylianides is available here.