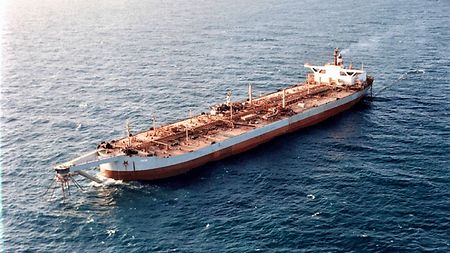 On March 7, 2023, Hellenic Aid Director General Mr Alexandros Diakopoulos signed, on behalf of Greece, the Donor Financing Agreement with UNDP/United Nations Development Program, concerning Greece's contribution to the salvage operation of the ship "Safer" in Yemen.
The oil tanker "Safer" was purchased by the Government of Yemen in 1987 and converted into a permanently moored floating storage and offloading unit (FSO). Since then, it remains anchored off the port of Hodeidah in the Red Sea and is currently under the control of the Houthis. As the vessel has not undergone the necessary maintenance for many years, there is a risk of a major crude oil spill, resulting in a huge ecological disaster, a heavy impact on humanitarian access to Yemen and possible obstruction of international shipping.
Therefore, in 2022 the United Nations Development Program launched a rescue and replacement operation for this particular ship, known as SSOP / "SAFER Salvage Operation Project". Many donor countries have already made financial contributions totaling 83 million USD (as of January 2023).