In the framework of the Fetal Medicine Programme 2022-2025 in Moldova, implemented by the Fetal Medicine Foundation in cooperation with the Ministry of Foreign Affairs of Greece, the inauguration of the Fetal Medicine Unit within the Scientific Research Institute for Maternal and Child Health of Chisinau took place on July 7, 2023.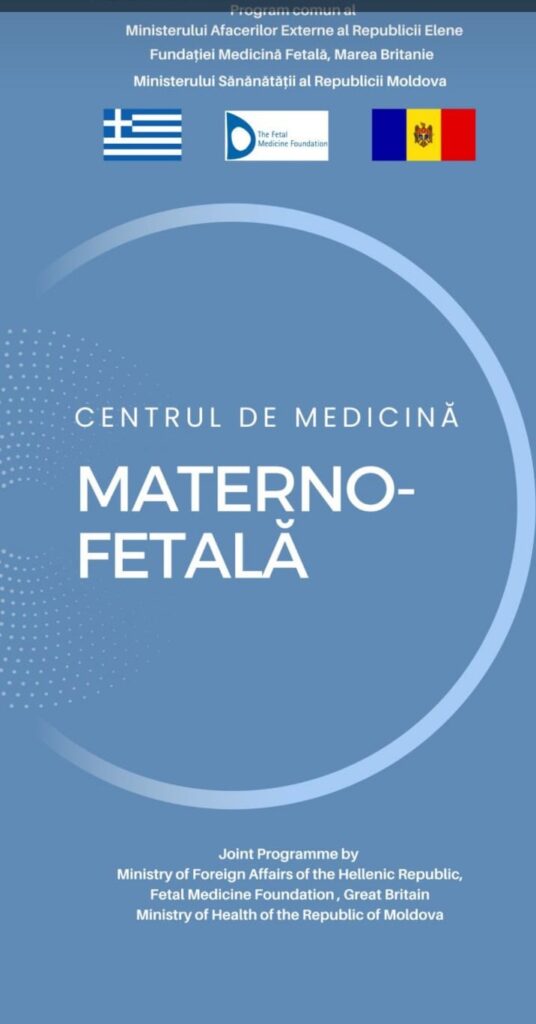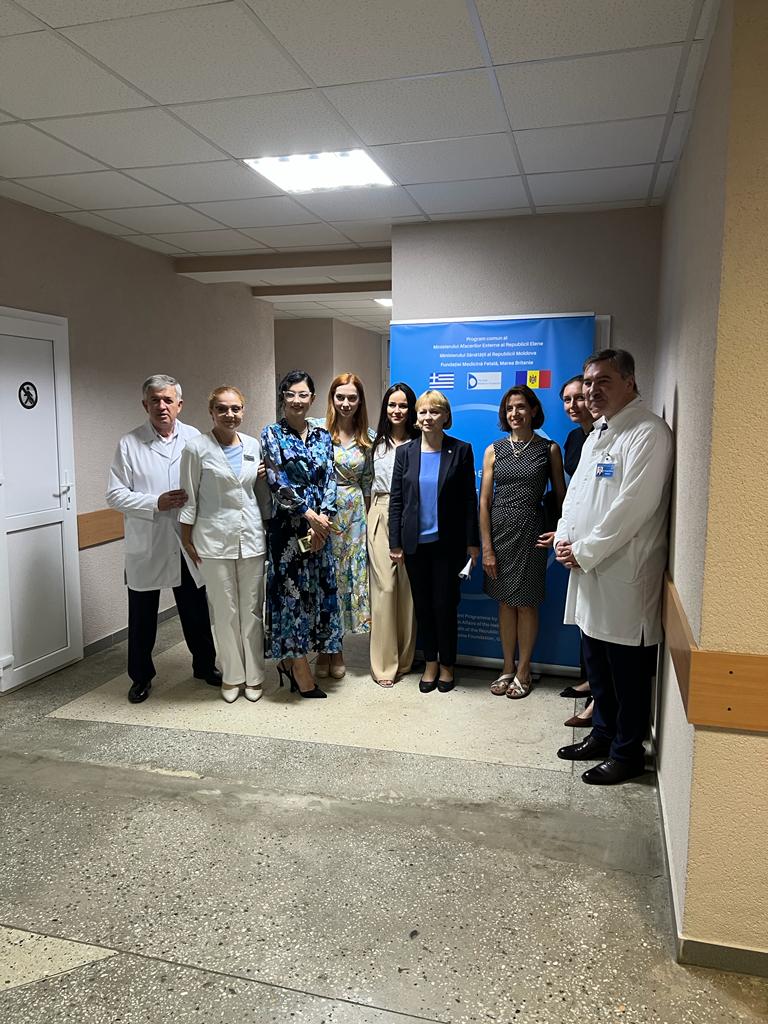 The event was attended by HE the Minister of Health of Moldova, Dr. Ala Nemerenco, HE the Ambassador of Greece to Bucharest, with dual accreditation for Chisinau, Mrs. Sofia Grammata and –via online attendance- Professor Kypros Nicolaides, Fetal Medicine Foundation (FMF) London.
FMF covered expenses for refurbishing the Fetal Medicine Unit and equipping it with furniture and two ultrasound machines (General Electric) with state-of-the-art technology, accompanied by 3 computers and Viewpoint software of prenatal control.
Furthermore, on July 7-8, 2023, the first training seminar on applying the new methods of prenatal control and fetal medicine was carried out by four doctors sent on the spot by FMF (which has covered the relevant travel and accommodation expenditure in full, as well as the catering expenses for Moldovan doctors, who participated in the seminar). The number of attendants was significant, in both the theoretical course (120) and the practical training component (25).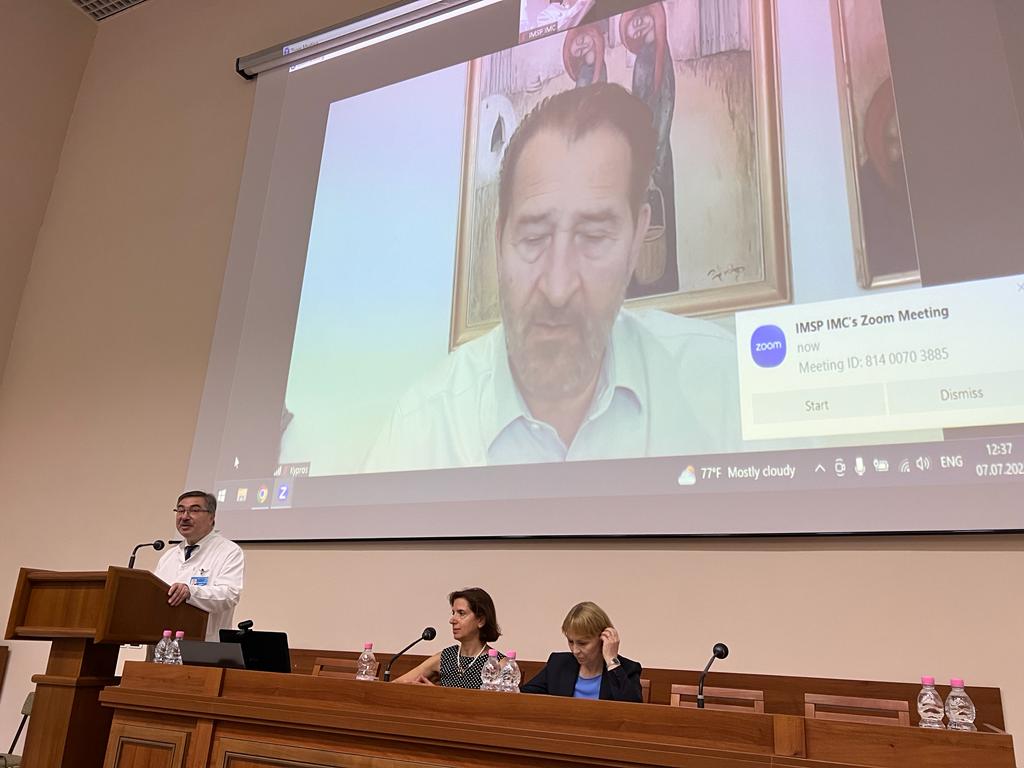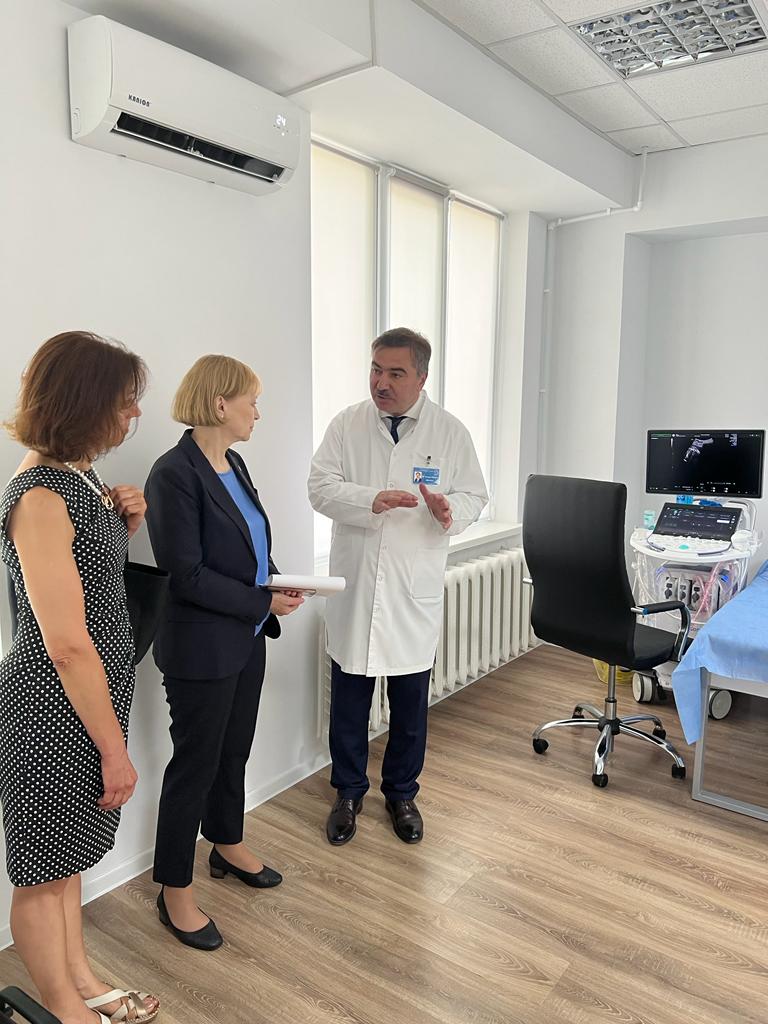 Τhis programme is implemented within the framework of the relevant Memorandum of Understanding (MoU) signed in December 2022 by HE the Minister of Health, Dr. Ala Nemerenco, the former Minister of Foreign Affairs of the Hellenic Republic, Mr. Nikolaos Dendias, and the founder and chairman of Fetal Medicine Foundation, Professor Kypros Nicolaides.