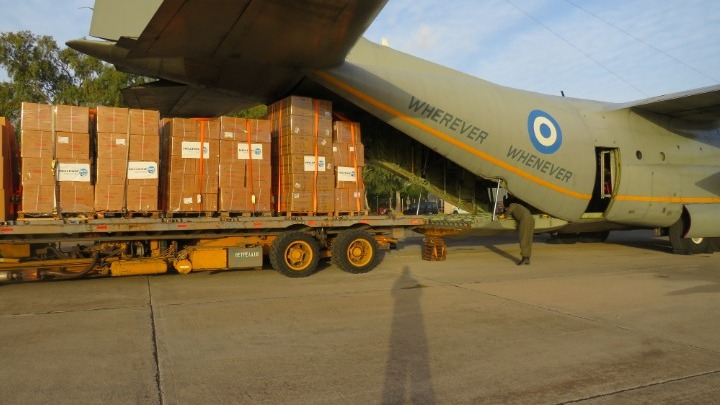 On the 6th of November 2023, The Greek humanitarian aid for the civilian population of the Gaza Strip successfully reached El Arish Airport in Egypt, on a C-130 aircraft.
This essential aid consignment includes pharmaceutical and medical supplies and was collected under the auspices of the Ministries of Foreign Affairs and Health. The consignment was received at the El Arish military airport by the Ambassador of Greece in Cairo.
The Ministry of Foreign Affairs is working closely with Egyptian authorities to expedite the delivery of Greek humanitarian assistance to Gaza.